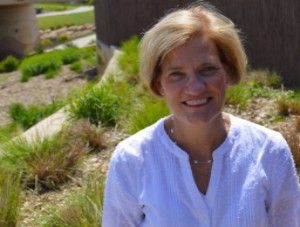 Jane Griffin
Executive Director
"Water itself has inspired me to be a steward. Water is a remarkable element. It has defined history and will define the future, it provides life and it takes life, it's essential and it's illusive. Water is a gift to us, to all of us, and therefore each of us has the responsibility to properly use it. If we are conscientious of the resource and how our actions impact it then our decisions and actions will be made accordingly. Our individual decisions and actions will collectively make a difference."
As President, Jane steers the Foundation's overall direction and strategic initiatives, works with the board of directors on organization priorities and policies, and fundraises for the Foundation's programs and projects.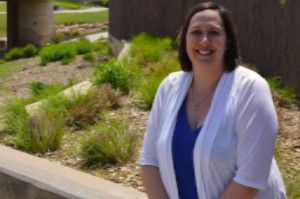 Jennifer Wemhoff
Program Communications Manager
"I started at the Foundation in 2000, and my eyes were opened wide to the fragility and importance of groundwater resources. Water and the many threats to its quality and quantity began to take a much more prominent place in my thoughts and helped shape my actions. After my children were born, I felt a more intense responsibility to help protect the resource; not only because it's the right thing to do, but because the stakes are higher because it will impact my children's future. My job and our mission has always been an inspiration to me, but my new inspiration is to help protect water for my daughters."
Jennifer manages the overall communications for The Groundwater Foundation and its programs, including The Aquifer, website, and social media, and manages grant projects.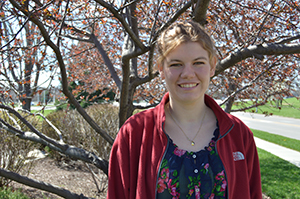 Sara Brock
Program Manager
"There are few things that I know of that have such universal practical and spiritual significance as water. In land-locked Nepal, water protects cities from the surrounding wilderness and sweeps away the ashes of honored dead. In science labs, water's properties make it simultaneously safe enough to drink and strong enough to produce everything we use in our daily lives.  Since starting at The Groundwater Foundation, I've learned about the innovative ways communities in Nebraska and throughout the US are protecting groundwater.  I'm so excited to be a part of our continuing mission to educate and connect people to the precious resource flowing beneath their feet."
Sara coordinates several projects and programs for the Foundation, is the point person for the Groundwater Guardian program and Hydrogeology Science Olympiad event, and more.