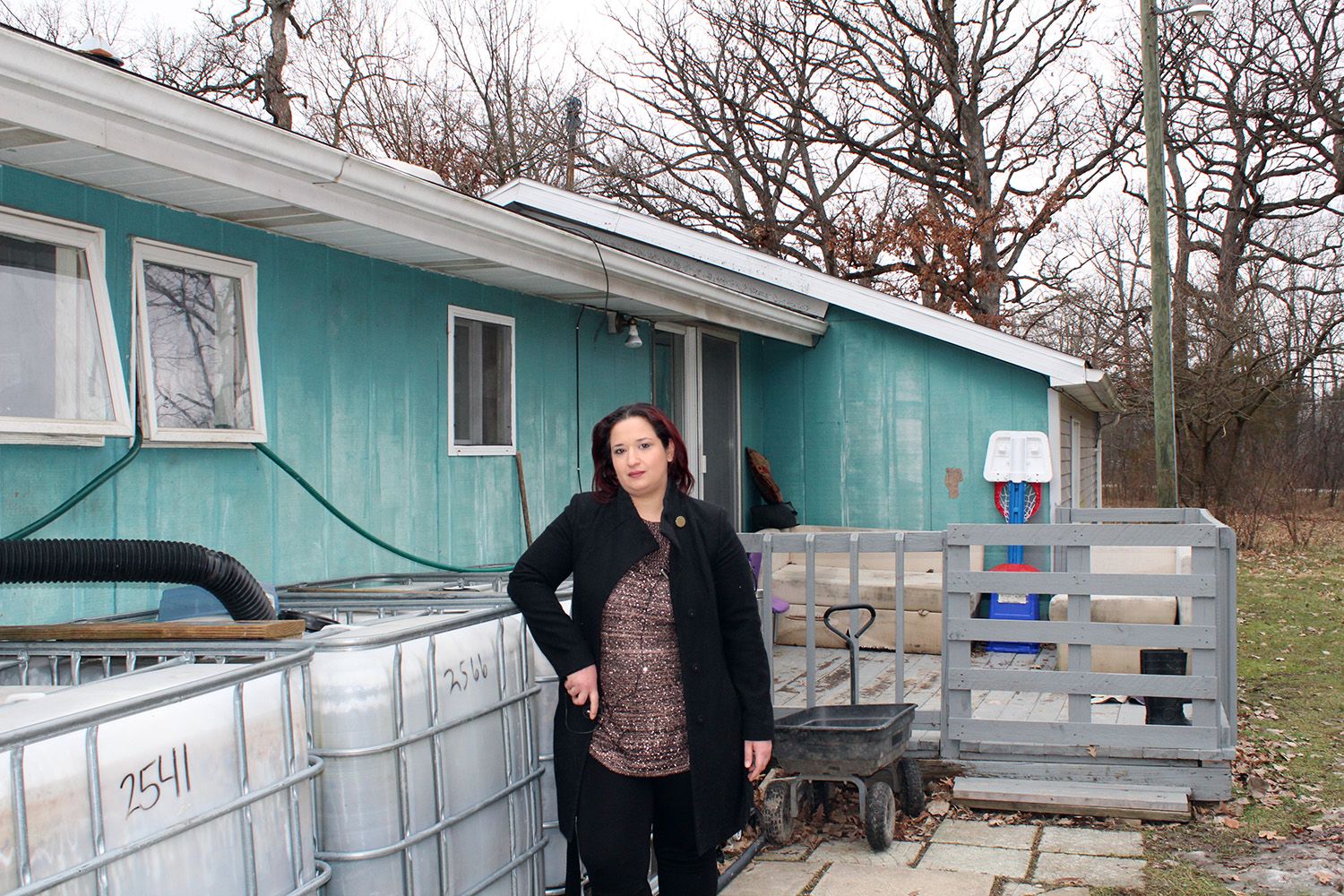 The Groundwater Foundation kicked off in February a year-long effort to drill water wells for low-income families across the United States who lack access to clean water.
It did so for a family of six who had been struggling without a working well system for seven months. A crew from Prairie State Water Systems Inc. drilled the new well and Joe's Well & Pump Inc. installed the pump system for the family located 35 miles south of Chicago in Crete, Illinois.
The job was made possible after the Groundwater Foundation donated $100,000 to the Water Well Trust to fund a program which pays for the initial cost of drilling a well and participating families are given a 20-year 1% interest loan.
The family receiving the well consisted of Khaleel and Marvet Saleh and their four children. They saw their water stop flowing in July 2019 due to a broken casing that caused their well to fill with sand. Unable to afford the up-front cost of a new water well, they were forced into costly short-term solutions to provide the family with water.
"We ended up buying gallons and gallons of water jugs and eventually purchased four large totes and a shallow well pump, all connected with gardening hoses and PVC pipe," Marvet says. "But this is Chicago, and it's getting cold which creates a lot of problems for our system."
Jim Watters of Joe's Well & Pump in Bonfield, Illinois, visited the Salehs last July and witnessed the well leaking sand and told them they would need a new well system. With the cost of the new system a burden, they learned about the grant program from the local fire department. Marvet then immediately began the process of applying for funding assistance to purchase the well system.
"I'm so thankful for the partnership between the Groundwater Foundation and Water Well Trust because there is nowhere I could get a loan for a new well, especially not one I can afford for me and my family," she says.
The Foundation worked with the Trust to assist the Salehs throughout the entirety of the project, from soliciting bids from well drillers to the final installation of the system.
The drilling was led by Steve Liberg, CWD/PI, owner of Prairie State Water Systems in Maple Park, Illinois. He and a helper used a Bucyrus-Erie 22W cable tool rig to drill a 6-inch steel-cased well that was approximately 120 feet and produced 20-30 gallons per minute.
Liberg found out about the Saleh family from Joe's Well & Pump.
"It pulled at my heartstrings," Liberg says. "He said the family had four kids and no water. It's out of our service area, we're about an hour and a half away, but we wanted to make sure they got a good well and the family had water."
"As a service company, I am dealing with people at their low point when they need help," Watters adds. "It makes me feel good as someone in this business to help them and get back into water—99 percent of the people I help are all smiles when I leave."
Currently, there are 2.9 million housing units in the United States lacking complete plumbing and access to clean, safe, affordable drinking water.
The Water Well Trust is the nonprofit organization overseen by the Water Systems Council. Increasing access to clean water is one of the first projects being worked on collectively by the National Ground Water Association and Water Systems Council. NGWA and the WSC signed a five-year memorandum of understanding on December 3, 2018 that set a foundation for future collaborations between the two organizations.
"Water is a basic human need and often taken for granted. Living without clean, safe water impacts almost every part of your day-to-day life," says National Ground Water Association CEO and Groundwater Foundation Board Member Terry S. Morse CAE, CIC. "I'm thrilled we were able to help Marvet and her family. No family should be without clean, safe, and affordable water."
For more information on how to support the Groundwater Foundation and its mission to provide safe, clean, and affordable drinking water to those in need, visit www.groundwater.org.