GROUNDWATER FOUNDATION CONFERENCE TO FEATURE KEYNOTES BY JAY FAMIGLIETTI, MOGENS BAY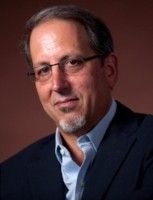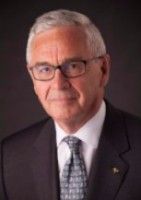 FOR IMMEDIATE RELEASE
Contact: Jennifer Wemhoff
402-434-2740 ext. 107, jwemhoff@groundwater.org
---
LINCOLN, NE (July 23, 2015) – The Groundwater Foundation's 2015 National Conference will be headlined by addresses from Jay Famiglietti, Hydrologist, UC-Irvine and NASA, and Mogens Bay, Chairman and CEO of Valmont Industries.
The conference, "It's Just the Beginning: Let's Get Started" will be held October 20-22, 2015 in the Foundation's hometown of Lincoln, Nebraska (visit www.groundwater.org/conference.html).
"Having Jay Famiglietti and Mogens Bay on our conference agenda is incredible," said Jane Griffin, Groundwater Foundation President. "Both bring unique perspective, expertise, and background to the issues surrounding groundwater, and we're thrilled with what they'll bring to the conference."
Jay Famiglietti is a hydrologist, a professor of Earth System Science and of Civil and Environmental Engineering at the University of California, Irvine, and the Senior Water Scientist at the NASA Jet Propulsion Laboratory at the California Institute of Technology. He was appointed by California Governor Jerry Brown to the Santa Ana Regional Water Quality Control Board, and he was the Founding Director of the UC Center for Hydrologic Modeling (UCCHM) at UC Irvine.
Famiglietti and his team have been researching and communicating about water and climate change — in academics, in business, in government and to the general public — for over 25 years. He appeared as a featured expert in the water documentary Last Call at the Oasis and in CBS News 60 Minutes. He is a frequent speaker, an avid writer and a regular contributor to National Geographic Water Currents and to Huffington Post. His research is often featured in the international news media, including the New York Times, Los Angeles Times, The Economist, and network television news. Famiglietti is a regular guest on National Public Radio, BBC Radio and other public radio shows.
Mogens Bay is Chairman and CEO of Valmont Industries, Inc. in Omaha, Nebraska. A native of Denmark, Bay studied law and international business, and served a tour of duty with the Royal Guards of the Danish Army. After a stint in Bejing with the East Asiatic Company, he joined Valmont Industries as regional Vice President for Southeast Asia in 1979. He went on to live in Madrid as Vice President-Sales and later Vice President-Marketing of Valmont International. He graduated from the Harvard Business School's Advanced Management Program in 1984, and in 1986 was assigned to corporate headquarters as the President and General Manager of Valmont International. Four years later, he was named President and General Manager of Valmont Irrigation. He became President and CEO of Valmont Industries, Inc. in 1993, and later named Chairman and CEO in 1997.
Valmont Industries is a leading producer and distributor of products for the infrastructure and agriculture markets. The company began in 1946 when founder Robert B. Daugherty combined his $5,000 savings and wholehearted belief that business could and should be done better. The company has grown to be an international leader in engineered products and services for infrastructure and water-conserving irrigation equipment for agriculture.
The 2015 National Conference will also feature speakers with real-world experience and expertise on topics such as climate change, effective partnerships, groundwater management, remediation, data management and more. Free pre-conference workshops, optional tours, and networking opportunities will add to the conference's offerings.
"As The Groundwater Foundation celebrates its 30th anniversary in 2015, we want to look to the future while recognizing the strides that have already been made," said Griffin. "The conference will help provide tools, resources, and ideas to help move groundwater protection into the next 30 years."
For more information about the 2015 conference, including how to register and an agenda, visit www.groundwater.org/conference.html.
###
The Groundwater Foundation is a non-profit organization based in Lincoln, Nebraska with a mission to educate people and inspire action to ensure sustainable, clean groundwater for future generations. Since its inception in 1985, the Foundation has offered various educational programs for youth and adults. To learn more, visit www.groundwater.org.
---