NGWA Reports 666,869 Private Wells Potentially Affected by Recent Atlantic Hurricanes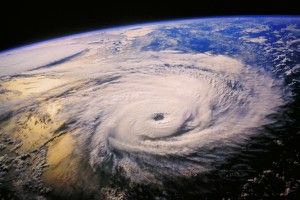 (WESTERVILLE, OH - October 23, 2018) – According to the National Ground Water Association (NGWA), the 2018 Atlantic hurricane season affected more than 650,000 private wells in the regions where Florence and Michael made land fall. Typically arriving between June 1 and November 30, to date this year's Atlantic hurricane season has been "above-average" according to experts. The season is the first on record to see six subtropical storms.
On September 5, Hurricane Florence became the first major hurricane of the season and wettest tropical cyclone recorded in North Carolina and South Carolina. One month later, Michael hit the Florida Panhandle on Oct. 7 with significant rainfall. The storm also reached southern Georgia and dumped more rain in the Carolina counties already affected by Florence. Michael was the strongest on record in the Florida Panhandle and later became the fourth-strongest landfalling hurricane in the contiguous United States in terms of wind speed.
Considering both hurricanes, more than 665,000 private wells in North and South Carolina, Florida, Georgia, Alabama, and Virginia may have been affected by flooding, high water table connection to septic systems, flood debris damage, or related incidents.
The following numbers of private wells (drilled and dug) were tabulated for counties with disaster designation or receving 5 or more inches of rainfall during Florence and Michael:
North Carolina - 332,798
Georgia - 91,513
South Carolina - 89,413
Florida - 69-673
Virginia - 50,685
Alabama - 32,787
Total - 666,869
To derive the number of wells, state county maps of disaster designation were overlain with National Weather Service rainfall intensity maps to identify the counties and wells potentially affected, according to Chuck Job, NGWA regulatory affairs manager, who compiled this data. Additional adjacent counties may have experienced significant flooding from lesser rainfall amounts that also impacted wells.
"Areas potentially affected by high water tables from heavy rainfall can cause communication between septic systems and wells from saturated subsurface conditions that can create a significant health issue, similar to surface flooding with potential contaminants moving down wells and along well casings," Job says.
Following a flood, disinfection and wellhead repair may be common needs among well owners. Well relocation and elevation may be other services offered. NGWA recommends water well system professionals be used to assess and service wells.
In addition, in areas of private wells with known flooding potential in the spring, summer, and fall of each year — such as low-lying coastal areas, and river and creek valleys — contractors can work with state and county agencies, and local media, to alert well owners to their services and inform them of actions they can take before and after flooding to protect their groundwater supply.
NGWA has a resource center on hurricanes and groundwater housed on its website for consumers, WellOwner.org. Included is information on how to protect well systems before and after the storm.
NGWA also has other resources contractors may find helpful in dealing with flooded water wells including the best suggested practice Residential Water Well Disinfection Following a Flood Event: Procedures for Water Well System Professionals and a Water Well Journal® article titled "Responding to Flooded Wells" at WellOwner.org/hurricane-resources.
---
The National Ground Water Association is a not-for-profit professional society and trade association for the global groundwater industry. Our members around the world include leading public and private sector groundwater scientists, engineers, water well system professionals, manufacturers, and suppliers of groundwater-related products and services. The Association's vision is to be the leading groundwater association advocating for responsible development, management, and use of water.
---