Welcome to the Groundwater Foundation's online shop. We accept MasterCard, VISA, Discover Card, American Express, and Diners Club.
If you need to request a form for a purchase order, or have other questions regarding Catalog products, services, or policies, please contact us at 1-800-858-4844 or info@groundwater.org.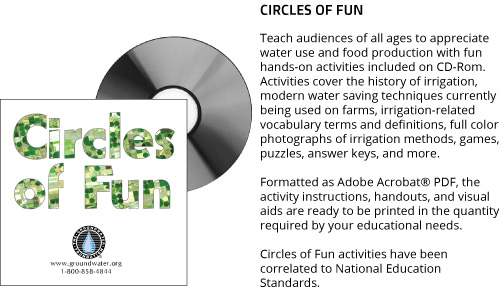 Circles of Fun - a CD-Rom collection of hands-on activities.