2022 McEllhiney Lecture
Kevin McGillicuddy, PG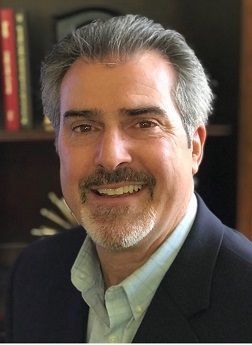 Kevin McGillicuddy, PG, is the chief hydrogeologist for the Roscoe Moss Co. Specializing in groundwater development, he has designed several hundred high-capacity water supply wells, conducted numerous well siting studies, and managed large- and small-scale well rehabilitation projects. In his capacity as chief hydrogeologist, he assists consultants, municipalities, water districts, and contracting firms in the planning and designing of water supply wells.
Prior to joining Roscoe Moss, McGillicuddy worked as director of recharge operations and as a senior hydrogeologist for the Orange County Water District (OCWD) in Fountain Valley, California. While at OCWD, he engaged in groundwater replenishment projects utilizing both surface water recharge and direct injection of highly treated reclaimed water through a system of injection wells. McGillicuddy has presented at numerous NGWA, and other groundwater industry, events over the years promoting groundwater science, proper practice, and responsible use to a variety of audiences. He holds a B.S. in geology from Boston College and an M.S. in geology from the University of Southern California. 
"Surface Water and Groundwater Interaction — An Examination of the Natural and Man-Made Ties that Bind Them"
This presentation will provide an overview of the hydrologic cycle focusing on the interaction between surface water and groundwater through both natural means and engineered programs. How these factors enhance the recharge, storage, and development of surface water and groundwater resources will be addressed to supplement the groundwater professional's knowledge and provide key explanations to clients.
---