2020 McEllhiney Lecture
Jeffrey Williams, MGWC, CVCLD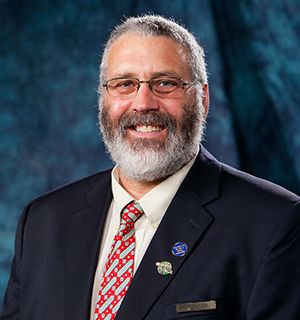 Jeffrey (Jeff) Williams, MGWC; CVCLD began his career in the groundwater industry with his first full-time job at Spafford and Sons in Jericho, Vermont, in June 1980.  He and his father purchased that company in 1984. Jeff's experience has been varied both in water well supply and geothermal heat pump operations. Like all water well supply contractors and one involved in a family business, he understands first-hand the challenges of working with a resource that consumers can't see until it is brought to the surface, the immediate business impacts of regional and national economic conditions, and the critical need to plan for all types of contingencies. He became active in NGWA in 2006 as a member of the Safety Subcommittee and as a director candidate. He served on the NGWA Board and was association president in 2016. Jeff and his wife Carol Ann enjoy boating and family activities.
"Running a Business or Doing a Job: Combining Professional Expertise with Business Savvy"
This topic is critical for groundwater industry business owners, as well as those responsible for running a company, and will address the mental transition from viewing one's business as a series of individual jobs to an entity offering a palette of groundwater services. If you have any plans and goals for diversification, they require capital, as well as the continuous monitoring of well construction technology innovation.    
In today's business climate, implementing new techniques and planning and managing for greater profitability will determine the state of your business in the future. Williams addresses pressing questions such as:
•    How do you begin thinking big picture and setting financial and production goals?
•    What are the benchmarks?
•    How do you manage equipment, time, and human and financial resources better while implementing new processes and technology?
•    Are you planning your business model to include training, certifications, licensing, and equipment replacement?
•    How do you bring others involved in the company in this much broader and more goal-oriented transformation?
---