Darcy Lecture Series in Groundwater Science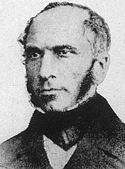 The Henry Darcy Distinguished Lecture Series in Groundwater Science fosters interest and excellence in groundwater science and technology. It was established in 1986 and named in in honor of Henry Darcy of France for his 1856 investigations that established the physical basis upon which groundwater hydrogeology has been studied ever since.
Each year, a panel of scientists and engineers invites an outstanding groundwater professional to share his or her work with their peers and students through this lecture series. The Darcy Lecture Series is most often presented at universities and professional associations throughout the world.
The request period to host the 2021 lecture series is now open! 
Please fill out and submit the request form by September 21, 2020 to be considered to host Dr. Zhu in 2021.
For additional information, please contact Barbette Culpepper at bculpepper@ngwa.org or 800-551-7379, ext. 1568.
Reed Maxwell, Ph.D.
"Hydrology from the Bottom Up: How Groundwater Shapes the Water Cycle"
"Hydrology in the Supercomputing Age: How Computational Advances Have Revolutionized Our Field, And What Big Data and Massively Parallel Simulations Mean for the Future of Hydrologic Discovery"
"Killer Beetles, Naked Trees, and Dirty Water: Understanding Hydrology and Water Quality Impacts from the Mountain Pine Beetle Infestation in the Rocky Mountain West"

Chen Zhu
"Hydrogeochemistry: Advances in the Last 25 Years and Some Predictions for the Next 25 Years"
"The Nexus Between Water Resources and Geological Carbon Sequestration"
"Watershed Scale Hydrological Models as Community Platform for Research, Teaching, and Service to Society"
---
The 2020 Darcy Lecture in Groundwater Science is made possible by support from: