Darcy Lecture Series in Groundwater Science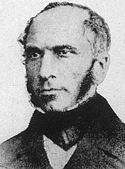 The Henry Darcy Distinguished Lecture Series in Groundwater Science fosters interest and excellence in groundwater science and technology. It was established in 1986 and named in in honor of Henry Darcy of France for his 1856 investigations that established the physical basis upon which groundwater hydrogeology has been studied ever since.
Each year, a panel of scientists and engineers invites an outstanding groundwater professional to share his or her work with their peers and students through this lecture series. The Darcy Lecture Series is most often presented at universities and professional associations throughout the world.
Special note regarding the 2021-2022 Darcy Lecture being presented by Chen Zhu, Ph.D.
COVID-19 has necessitated changes be made to the traditional scheduling and presentations of the Darcy Lecture. Current circumstances dictated that all lectures in the first half of 2021 be presented in virtual format. The request period for potential hosts for virtual and potential in-person presentations to be scheduled now through June 2022 by Dr. Zhu closed August 27, 2021. The Groundwater Foundation will ultimately decide if a presentation will be virtual or in-person. (Those who submitted requests will receive appropriate communication.)
Note that the request form for the 2022-2023 lecture will be posted pending the announcement of the chosen lecturer.
For additional information, please contact Kathy Butcher at kbutcher@ngwa.org or (800) 551-7379 — or (614) 898-7791 outside of the United States — ext. 1526.
---
Chen Zhu, Ph.D. —
(1) "How Are Geochemical Reactions in Aquifers Connected to Climate Change Mitigation?"
(2) "Hydrogeochemistry: Recent Advances and Opportunities and Challenges Ahead"
(3) "Watershed-Scale Hydrological Models as a Community CyberPlatform for Research, Teaching, and Service to Society"