Green Site Case Studies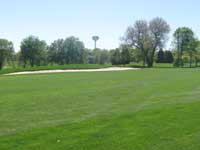 Economic Benefit
Groundwater-friendly practices not only benefit water resources and the environment, they can also benefit a site's bottom line. See how these sites have reaped the economic benefits of their environmental stewardship.
Successful Partnerships
See how Groundwater Guardian teams and Groundwater Guardian Green Sites has successfully worked together to protect their community's groundwater.
---