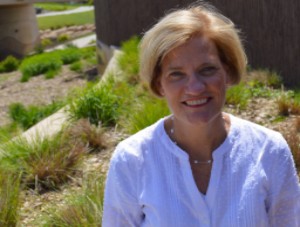 Jane Griffin
President
"Water itself has inspired me to be a steward. Water is a remarkable element. It has defined history and will define the future, it provides life and it takes life, it's essential and it's illusive. Water is a gift to us, to all of us, and therefore each of us has the responsibility to properly use it. If we are conscientious of the resource and how our actions impact it then our decisions and actions will be made accordingly. Our individual decisions and actions will collectively make a difference."
As President, Jane steers the Foundation's overall direction and strategic initiatives, works with the board of directors on organization priorities and policies, and fundraises for the Foundation's programs and projects.
Cindy Kreifels
Executive Vice President
"When I was about 10 years old I remember throwing a popsicle stick on the ground after eating it. A good friend a couple of years older than me really read me the riot act about polluting and I guess it stuck. The environment has always been of importance to me. And, of course, through children and now grandchildren my commitment to a good, clean environment, including water, is vital. I mostly do it for them."
Cindy oversees the development and implementation of programs and projects, as well as the Foundation's human resources, coordinates the National Conference and membership program, and fundraises.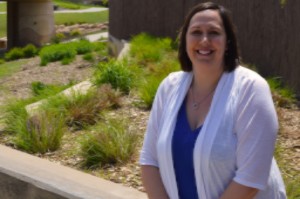 Jennifer Wemhoff
Program Communications Manager
"I started at the Foundation in 2000, and my eyes were opened wide to the fragility and importance of groundwater resources. Water and the many threats to its quality and quantity began to take a much more prominent place in my thoughts and helped shape my actions. After my children were born, I felt a more intense responsibility to help protect the resource; not only because it's the right thing to do, but because the stakes are higher because it will impact my children's future. My job and our mission has always been an inspiration to me, but my new inspiration is to help protect water for my daughters."
Jennifer manages the overall communications for The Groundwater Foundation and its programs, including The Aquifer, website, and social media, and manages grant projects.
Jessica Wheeler
Program Manager
"From an early age I have been interested in learning about the dynamics of our environment. In science classes, I loved learning about food webs and the recycling of nutrients and resources. I am fascinated by the mutual dependence of organisms and the environment to remain healthy and productive. Through my studies at the University of Nebraska it became clear that the basis of this healthy relationship is a clean, reliable source of water. I am proud to be a part of The Groundwater Foundation and helping fulfill its mission of educating and inspiring action to protect this precious resource." 
Jessica coordinates several grant projects for the Foundation, working with Girl Scouts, the Nebraska Medication Education on Disposal Strategies (MEDS) Coalition, and others.
Doug Sams, CPA
Accountant
"While I'm a native Nebraskan I was raised in another state and wasn't aware of groundwater's importance or the environmental stresses we place on our groundwater resources. When I started at the Foundation I encountered a forceful whirlwind of energy, passion, and commitment towards education and protection of our groundwater. My focus has been on improving accounting processes and related systems that enhance the Foundation's proficiency in managing the funds that enable us to fulfill our mission. Each day I continue learning from my talented co-workers about groundwater along with the many youth, adults and communities that we serve through our work."
Doug manages all Foundation funds and cash flow, and prepares grantor financial reporting, GAAP financial reporting, project reporting, and management reporting.
Lori Davison
Customer Account Manager
"My work with The Groundwater Foundation has helped me realize the need to protect and conserve the water we have today so it will be around in the future. I have become more educated about water conservation and protection, and The Groundwater Foundation has continued its pioneering spirit through many programs and events over the years. I work with great people, enjoy what I do, and groundwater is such a great cause. Being involved with the Foundation has taught me that we can make a difference in the world we live in."
Lori has worked at The Groundwater Foundation since 1985 on a part-time basis. She maintains the Foundation's contact databases and coordinates the catalog sales.