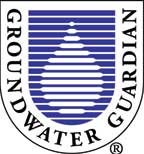 Groundwater Guardian Community Profile
New Brockton/Coffee County, AL
Years Designated
2011, 2010, 2009
Community Information
Coffee County is home to 45,000 people that utilize groundwater as a drinking water source. The Coffee County Groundwater Guardian team works to prevent groundwater contamination by increasing public awareness about the importance of groundwater as a drinking water source for county residents, encouraging the protection and preservation of groundwater supplies, and instilling groundwater protection practices in students' lives.
Result Oriented Activities
Held the Coffee County Groundwater Festival for nearly 600 4th grade students, teachers, volunteers and parents. At the festival, students rotated through three stations where they learned about water pollution, filtration, and the water cycle.
Community Contact
Sue Leverett
Coffee County Soil and Water Conservation District
1055 East McKinnon St.
New Brockton, AL 36351 US
Phone: 334-894-5581 x3
Fax: 334-894-2081
E-mail: sueleverett@centurytel.net