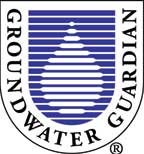 Groundwater Guardian Community Profile
Marshfield Area, Wisconsin
Years Designated
2011, 2010, 2009, 2008, 2007, 2006, 2005, 2004, 2003, 2002, 2001, 2000, 1999, 1998, 1997
Community Information
The 20,000 residents of the Marshfield area receive all their drinking water from local groundwater supplies. Marshfield's municipal wells are shallow (50-90 feet deep) and exist in narrow, confined bedrock channels. Domestic and farm wells are low yielding wells drilled into fractured rock. Top soil consists of 8 to 10 feet of tight clay soils, which limits recharge. Marshfield uses Groundwater Guardian to promote education and awareness of the need for groundwater protection.
Result Oriented Activities
Continued to maintain and update the website for the Marshfield Area Groundwater Guardians. The site communicates with team members and the general public regarding efforts to promote groundwater education and protection.

Held a Green Expo that provided displays, presentations, workshops, and hands-on activities regarding conservation, efficiency, and groundwater protection for approximately 800 visitors. The event was planned and supported by a number of community groups and volunteers.

Continue to promote and educate residents about the efforts of the Marshfield Groundwater Guardian program to generate interest in the group's efforts and recruit new team members. An ad runs on the local AM and FM radio stations monthly, as well as on the Utility's telephone system.

Continued the Rx Round-Up Pharmaceutical Take-Back Program. A permanent site has been established for residents to take their unused/expired pharmaceuticals for proper disposal through incineration. Since the program began in 2006, nearly 4,400 pounds have been collected.

Continued to promote the Groundwater Guardian Green Site program and offer assistance throughout the community.
Community Contact
Cathy Lotzer
Groundwater Guardians for the Marshfield Area
P.O. Box 670
Marshfield, WI 54449 US
Phone:715-387-1195 x314
Fax: 715-389-2016
E-mail: lotzer@marshfieldutilities.org
Website: www.marshfieldutilities.org/grguard.htm