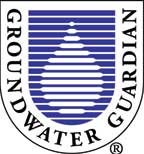 Groundwater Guardian Community Profile
Limestone County, Alabama
Years Designated
2003, 2002, 2001, 2000, 1999
Community Information
The rural areas of Limestone County are experiencing contamination due to run-off from large agricultural operations. Rapid growth in these areas has also put stress on the water system, prompting the installation of an additional supply well. Limestone County uses Groundwater Guardian to advise the public about the importance of groundwater protection and sharing ways to prevent groundwater contamination.
Result Oriented Activities
Held an annual groundwater festival for 4th grade students in Barbour and Bullock counties. Nearly 600 students, presenters, and parents participated in the festival which presented the edible aquifer, water cycle bracelet, and filtration activities.
Community Contact
Greg Holland
Limestone Co. Water & Sewer Authority
17218 Hwy 72 West
Athens, AL 35611 US
Phone:256-233-6445 ext 110
Fax:256-232-6475
E-mail: gholland@lcwsa.com
Website: www.lcwsa.com