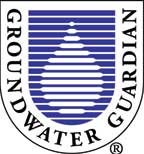 Groundwater Guardian Community Profile
Eufaula, Alabama
Years Designated
2011, 2010, 2009, 2008, 2007, 2006, 2005, 2004, 2003, 2002, 2001
Community Information
The 15,000 people who live in Eufaula receive all of their drinking water from local groundwater supplies. The City's drinking water supply is currently threatened by ground contamination and security issues. Eufaula's Groundwater Guardian team wants to protect its groundwater through educational outreach to all age groups in the public.
Result Oriented Activities
Held an annual groundwater festival for 4th grade students in Barbour and Bullock counties. Over 450 students, presenters, and parents participated in the festival which presented the edible aquifer, water cycle bracelet, and drop in the bucket activities.
Community Contact
Steve Loden
Wellhead Prot. Comm. of Water Works & Sewer
P.O. Box 26
Eufaula, AL 36027 US
Phone: 334-687-1225
Fax: 334-687-4419
E-mail: sloden@eufaulawaterworks.com
Website: www.eufaulaalabama.com